Check out our publications
Take a peek inside our Wonderworld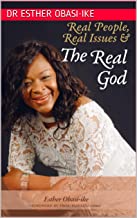 Real People Real Issues and the Real God by Pastor Esther Obasi-ike phD
Nothing has given credence to the Bible like the stories of men and women who encountered God through personal revelations. God's law, His prophets and thereafter by His Son Jesus Christ. The Bible would never have been the same without the stories of Real People, with Real Issues and the Real God. This is a world class book written from the stories of Real People whose Real Issues were dramatically turned around for the better through the effectual fervent prayers of saints and the application of the Word of God. It is not suggesting or highlighting principles on how to win the battles of life - No! These are authentic stories and narrations of Real People who went through severe challenges of life but through God's grace and mercy emerged Victorious; consequently PRESCRIBES the WAY to Total Victory.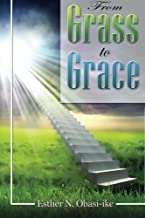 From Grass to Grace by Pst Esther Obasi-ike phD
From Grass to grace
Purpose and Promise Driven Life by Pastors Prince and Dr. Esther Obasi-ike
Every human being in life has a past. Your past most times define your future. The book, Purpose and Promise Driven Life is about how a childhood age and early youth of a man and woman could define and shape their purpose in life. It is about how God can use strangers in foreign lands to impact lives and establish many churches.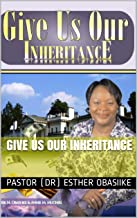 Above all, I am forever indebted to the almighty God who alone has made me who and what I am today. My confidence is that since He has begun a good work in me, He will definitely bring it to full completion (Philippians 1:6). To Him alone be all the glory, honor , dominion, power, majesty and praise in Jesus name- Amen!.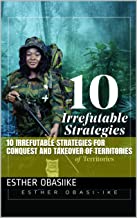 10 Irrefutable Strategies for Conquest and Takeover of Territories Kindle Edition
Every child of God has an inheritance. Your portion is determined by your level of knowledge and your readiness to contend in battle with all squatters. Remember that squatters are those that unlawfully occupy your space, your unused land. Without the divine knowledge and understanding of what is yours, God given and ordained, you would be ignorant in the battle to reclaim your inheritance.